Candy's Corner - Lubed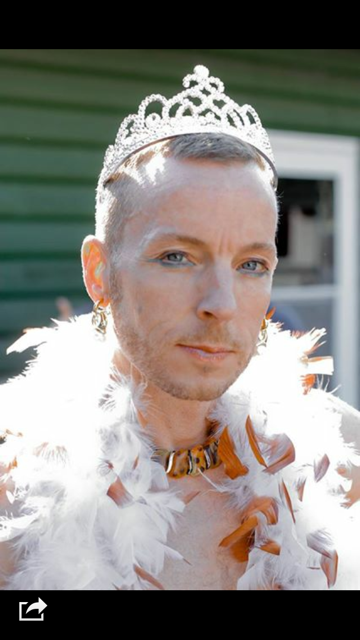 Hello darlings, having a gorgeous time with some delicious boys at Gay Spirit Camp, and I didn't forget about you all! Here's a little ditty I wrote about my first experience at Gay Spirit Camp Last year called "Lubed" Enjoy!
"Lubed"
A gay man stuck here in my room
Alone again, hmm what to do?
I'm not the first, won't be the last
What shall I do?  I'm thinking fast…
My moist hand gripping, clutching tight
Slides up and down, with all my might
With a smirk and feeling smug
Shall I give it one more tug?
Listen friends, here's what to do
In case this fate should befall you
See here's a handy little notion
Moderate when using lotion
Or you'll be room-bound, freedom robbed
As your hand slips on your door knob
And even though you tug and shout
Your hands slip and you can't get out
So gay men learn your lesson from me
And moisturize responsibly!!