Harvest Gay Spirit Camp - Oct 23-25
Harvest Gay Spirit Camp 
October 23-25 (optional stay until October 26th) Enjoy the bounty of Fall at Easton Mountain! Hosted by Freddy Freeman with guest facilitators. (This event welcomes people of all genders and orientations)
This Fall version of the popular Summer Spirit Camp lets you pick and choose which workshops and activities to take part in. If you feel like adventure, head out to the trails covered in vibrant fall colors, or join us on an excursion to a local apple farm and corn maze. If you're feeling cozy, stay warm by the fire, or unwind in the sauna or hot tub. If you're seeking workshops, join one of the creative, fun or meditative workshops offered. Come enjoy the magic and beauty of Fall with us at Easton Mountain! This unique weekend is a chance to meet new and old friends and enjoy the pleasures of Autumn in upstate NY. Rates include accommodations, workshops, parties and great food! We'll be celebrating the harvest with seasonal food, and you are welcome to lend your hands and heart to its preparation. Our meals will celebrate the bounty of the harvest season, prepared by our kitchen team and any of you who love to join kitchen witchery.
Here is a list of the workshops and activities!
[Check out the options to extend your Harvest Spirit Camp experience to the right!] 
Trip to Corn Maze and Apple Farm: Let's get lost! Enjoy the fun of playing in a maze of corn at the Schuyler Corn Maze, then sample apple cider and warm doughnuts at Saratoga Apple Farm.

Wine and Cheese Reception:Get acquainted with other guests before dinner with a sampling of wines and cheeses. Legends and Stories of Easton Mountain: With music, storytelling and images, Freddy Freeman takes you on a journey into Easton's Past, through Mohawk & Quaker Legends to the days of Easton Valley Ski Resort. And just what happened to the restaurant? 
Baking with Penny and Pumpkin Bling with Sine:  If you would rather not go to the corn maze, bake some delicious treats with Penny or make a fabulous glittery blinged out pumpkin with Sine! Mindful Nature Walk: Explore Nature with Mac and notice the things you might walk right by. There is an abundance of natural beauty on the land in the fall!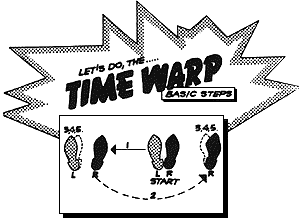 Time Warp Dance Party: Dress as your favorite cult movie character and dance the night away in crazy costumes as we celebrate the time of year when the veil between the worlds is thin and magic fills the air. Don't have a look to wear? Visit the Easton Mountain Glamourama! We have all kinds of hats, dresses, costumes and accessories! and Toast! Cuddle Pile: Jay Freeman leads a guided group experience of warmth and safety, with music and cuddly clothing-on touch! 
Crafting your Samhain Poppet: Get a little crafty with Shadow first thing in the morning designing and making a Samhain Poppet (voodoo doll) for your Halloween decorations.

 
Harvest of Gratitude:  A Sunday morning celebration of gratitude and abundance using songs, poems and readings from many spiritual paths.

If you have questions about rides to Easton Mountain, Meals, & more, visit our FAQ PAGE 
Newbie Special ! $195
If you are new to Easton Mountain, take advantage of this low rate. Includes food, programming, and best available housing at arrival time ! 
GET EVEN MORE HARVEST ABUNDANCE!
Graveyard Tour: 
If you want to hang around after lunch on Sunday, Join Wil Fisher and Matty MCann on a tour of local historical gravesites dating back to the 18th century and learn grave rubbing techniques! 
Bonus Night of Abundance:  
(just an additional $85)
Stay with us for an extra night, enjoy the Graveyard Tour and come back for a big family style Sunday Supper, followed by Easton Mountain Coffee House and Open Mic with desserts, then enjoy the hot tub, movies and the feeling of family we enjoy as a community!  
Rates and Accommodations
All rates included housing, food and programming unless otherwise noted. Bookings are per person per bed
---
Commuter: $275
Does not include Housing. Use this option if you want to attend the programming and have meals, but wish to stay off campus. 
Garden Cabin: $295
Our beautiful Garden Cabin is a dormitory style accommodation with 5 bunk beds that can accommodate up to 10 people. The bathroom facilities for guests staying in the Garden Cabin are located on the ground level of the Lodge, approximately 500 feet away.
Quad Room: $395
Each quad room has two sets of bunk beds. its own bathroom and a shower. You may be sharing with up to 3 other guests.
Semi Private Room: $495

Each semi-private room has two beds. its own bathroom and a shower. You may be sharing with 1 other guest.